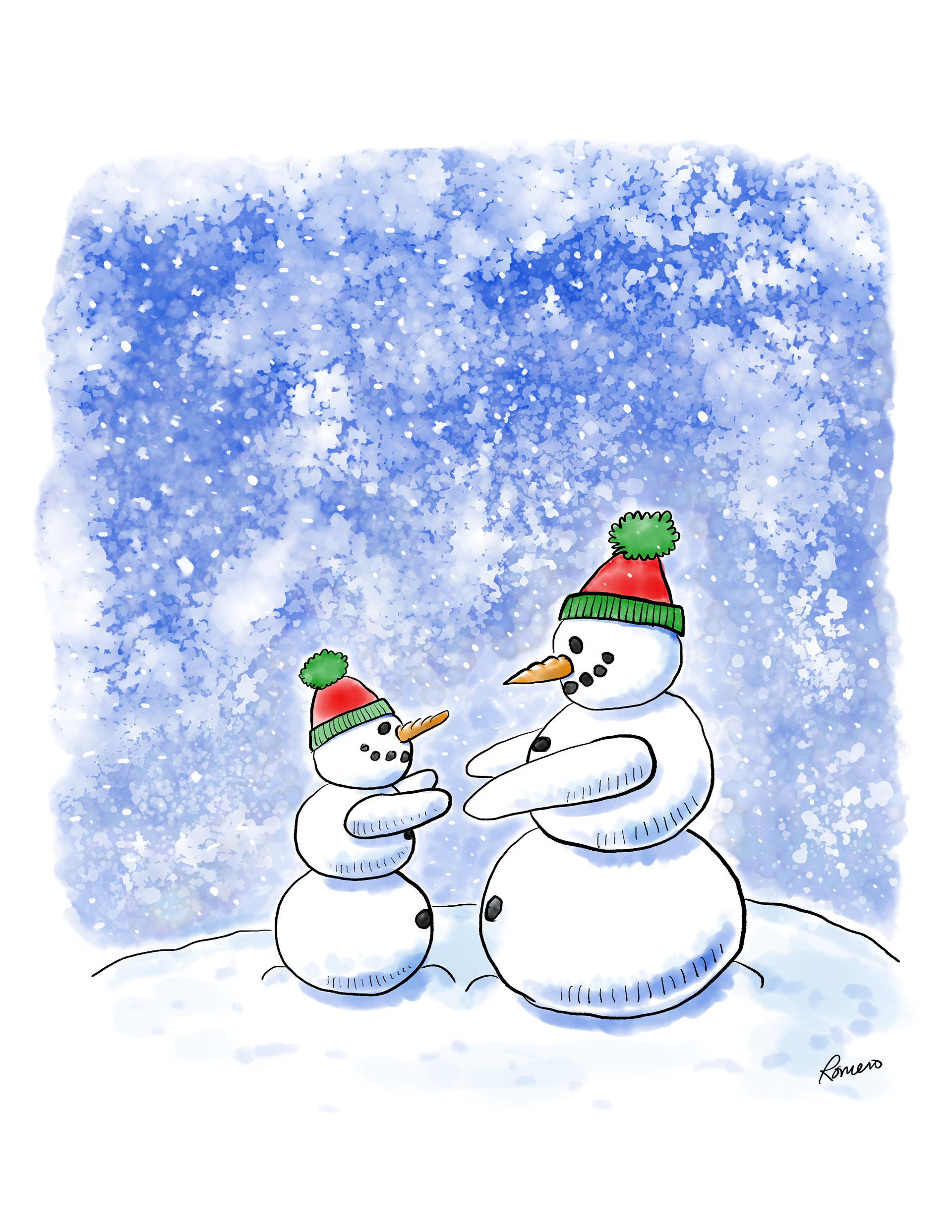 Don't have a title for this one yet, but I'm leaning toward "Single Parent Snow Family". 
DM me or leave a comment to help me name this piece by Friday, December 18th 2020. 
If I pick your title, I'll send you a free 8" X 10" print. 
The winner will be announced Monday, December 21st!